Coming soon!
The home decor collection is coming soon, stay turn!
(email me for more info, info@essiedh.com)
Testimonials
Hey just want to thank you again for amazing service and products my daugthers love their bow and headband. Wish you all the success with your business!

@iradventure (insta)
It was great to see you Sunday Essie. Thanks for helping me choose a tote. I like it very much and will be using it this week... great pattern and colours! Continued success dear Essie. I am so happy for you and your business!

Donna
Hi Essie! it was great meeting you last night, my sister loved the tote bag with the bracelet. Can't wait to see more of your beatiful work in the future! <3

@geohees (instagram)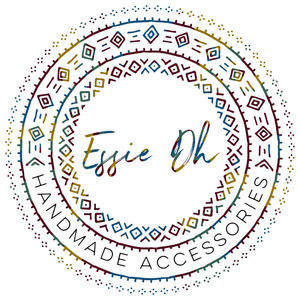 About Essie Dh

Essie Dh is a homemade accessories brand designed and launched in Toronto.
Influenced by my multicultural background, the collections are mainly made with african and other ethnic print and fabrics (Wax, Kente, Bogolan, Seigaiha, Batik...).
READ MORE /pages/about
Subscribe to our newsletter
Promotions, new products, sales and new Market event dates. Directly to your inbox!